FIND YOUR GOALHOLE PRODUCT
QUICK TO SET UP
It's never been easier to launch a FootGolf course in minutes! Our goalhole's are incredibly easy to assemble and dismantle. Set your very own FootGolf course in your local park, garden, school and indoor sports halls
TAKE ME ANYWHERE!
Our goalhole's come complete with your very own durable hold-all or drawstring bags – enabling you to transport with ease, and store away compactly. Use goalhole's in your back garden, in your schools, on your golf courses, football academies, on the beach, the possibilities are endless with goalhole's
NO NEED FOR DIGGING
Our goalhole's is a completely lawn & hard court friendly product! There's no need for digging, goalhole offers all the features of a standard FootGolf hole, without the damage and disruption!
WHAT'S THE DIFFERENCE ?!?!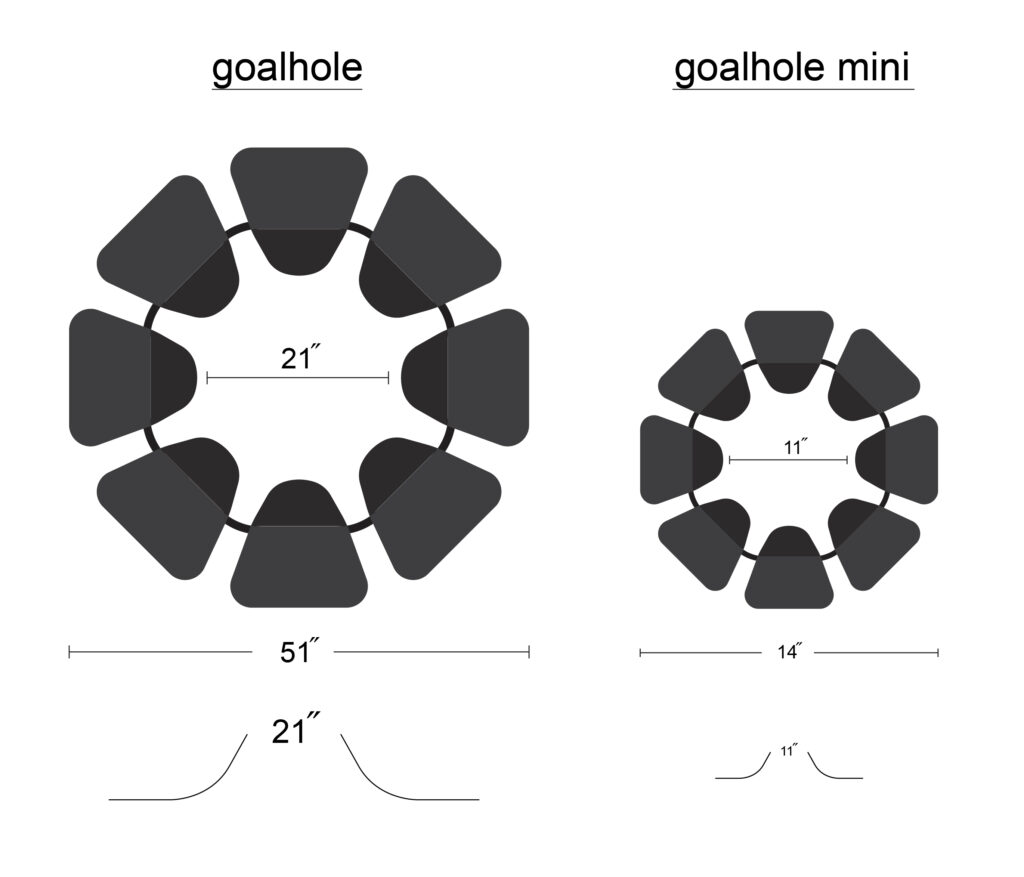 Can fit 4 footballs
21″ (same diameter as a standard FootGolf hole)
Comes with a durable hand carry holdall
Our standard goalhole is larger than the goalhole mini which makes it easier for more people to join in at once. All can be put away and stored in its very own holdall bag.
Fits 1 size 5 football
8 panels
A drawstring backpack
The goalhole mini is a lot smaller and lighter than our standard goalhole mini and is perfect to play in your garden. You're able to pack all its contents in its own drawstring back so your able to carry with ease.