Description
Footballs
The Complete 9 Hole Bundle comes with 28 footballs, if you wish to upgrade your footballs simply email and we'll be glad to help.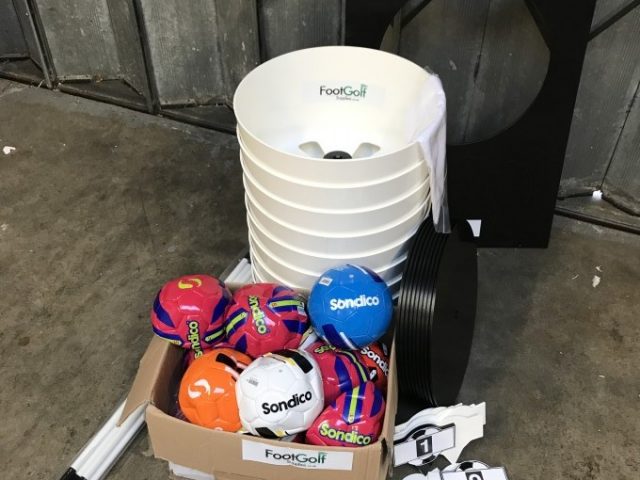 Hole Cups
Are 9 hole cups and lids are industry standard 21″ and are made out of strong white plastic. There tapered so easy to store and transport
Hole Template
In addition a hole template is part of this bundle, important when digging out holes for size and depth.